Events and Exhibitions
Current and upcoming activities at the Bay Head Historical Society
Friday & Saturday, 1:00 to 4:00 pm
The Museum is open to the public, donations are suggested Bay Head Historical Society members – no charge
Surfing the Jersey Shore
Starting June 10th through mid-September, Friday through Monday 1:00 to 4:00 pm
Annual General Membership Meeting
June 23rd, Saturday from 10:00 to 12:00 pm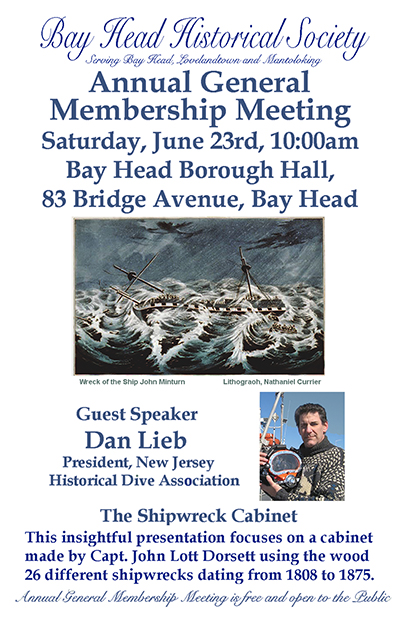 Bay Head Historic District
Now until December 17th. Saturdays and Sundays 1 to 4 pm. Bay Head Historic District, an exhibit with photographs, maps and the National Historic District – Bay Head documents, which is a great place to begin exploring the history of your house.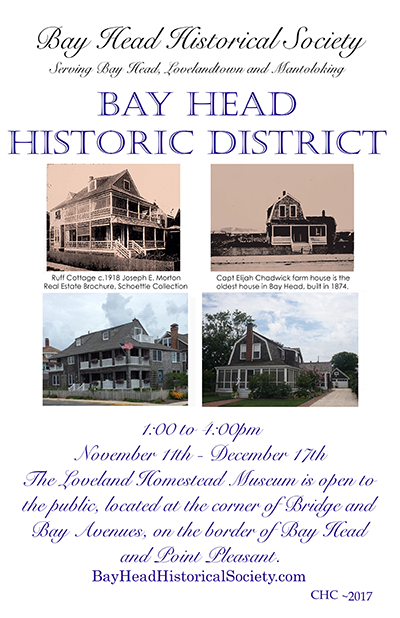 Victorian Christmas
December 2 through December 17. Saturdays and Sundays 1 to 4 pm.
Victorian decorated trees, holiday music on our 1920's Victor Victrola, and Thomas Edison first Christmas movies. On December 2nd, in conjunction with the Bay Head Business Association's Olde Tyme Christmas, we will open at 12:30 to welcome trolley riders. Excerpts from a Victorian era diary will be read. Refreshments will be served.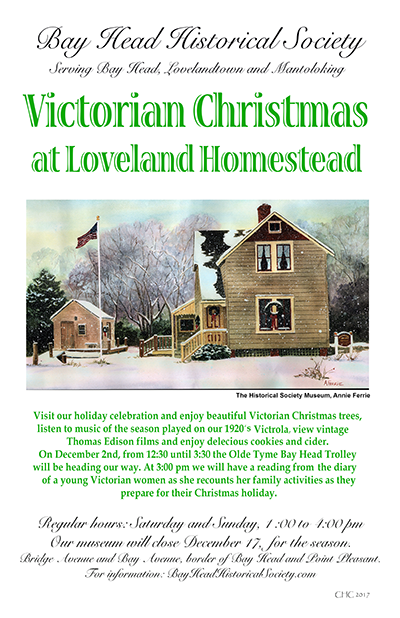 Annual Members Only Holiday Party
December 3rd, 4 to 6 pm
At the home of Bob Hein and Silke Stutz. If you have a special treat you would like to share, that would be great.
More information to come in the upcoming newsletter.
Click here to see our past exhibition posters.