Welcome to the Bay Head Historical Society and Museum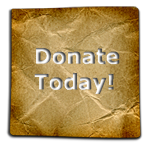 The Bay Head Historical Society Museum is open to the public seasonally from May to October. This 1867 farm home with outstanding interior woodwork has been restored to its former glory. The museum is home to memorabilia and history of life in this part of the Jersey Shore. An exhibit of turn-of-the-century photographs of the area plus artifacts and heirlooms donated by local residents are on permanent display during the season. The front salon is a gallery for changing displays of local art and special area exhibits. The Victorian garden, the sea grass garden, and the lilac memorial garden are outstanding. Completing the complex is the Dale Cottage, which celebrates the maritime heritage of the area.
Opening: Saturday, December 7
12:30pm - 3:30pm
Victorian Christmas at the Loveland Homestead Museum ~ December 8th until December 22nd. Enjoy our Christmas trees and listen to the music of the season played on our 1920 Victrola We will exhibit vintage holiday postcards and postcards of old Bay Head.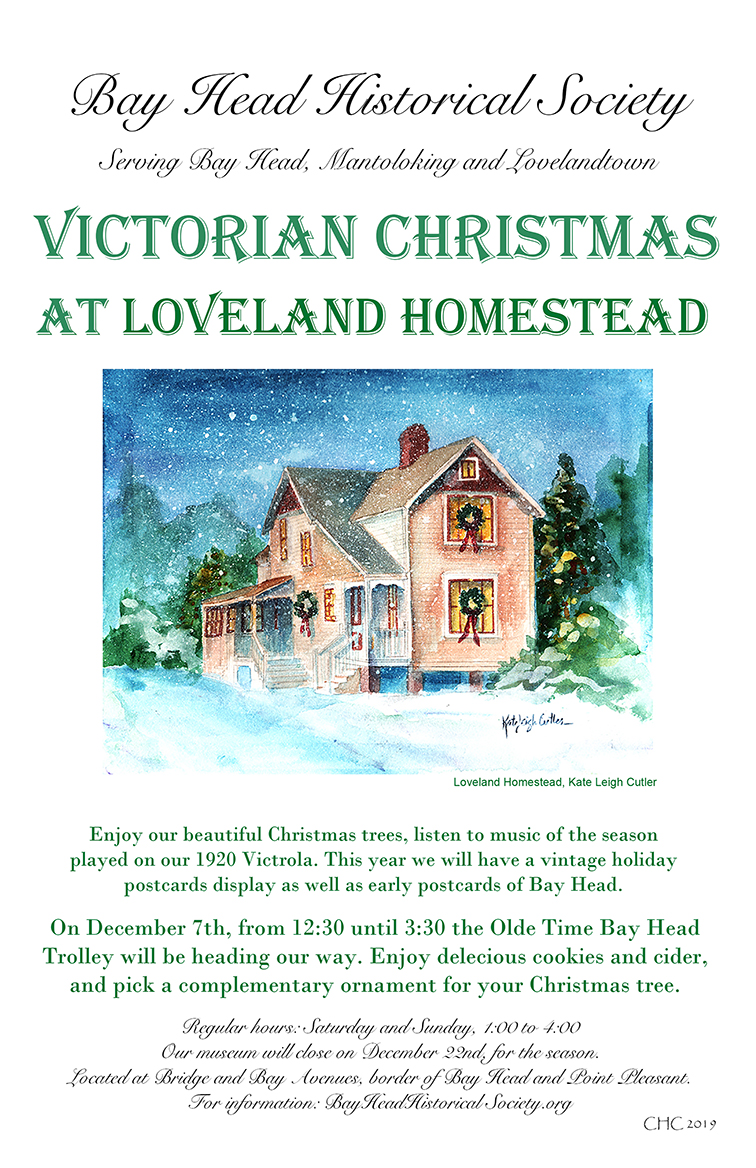 Now Showing Online: LaBonte / Schoettle Collection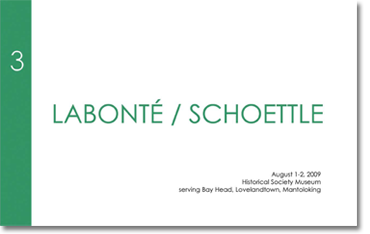 BHHS Exhibition Posters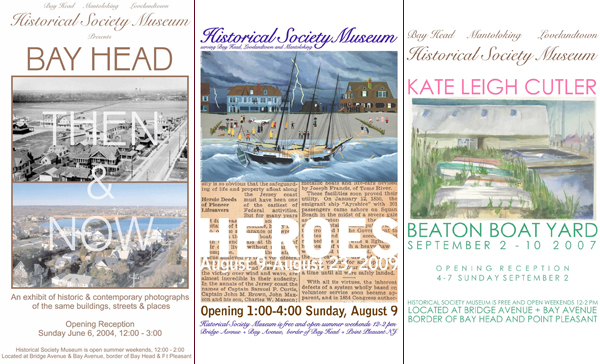 Click here to see our collection of BHHS exhibition posters.